Wider Site Plans at Shrewsbury Flaxmill Maltings
Outline planning consent permitting housing on the undeveloped brownfield land surrounding Shrewsbury Flaxmill Maltings, including the Apprentice House, was granted in 2011. This is now due to expire and we are applying to renew the consent (December 2020).
The renewed outline planning consent is intended to provide a baseline for the site's capacity. It shows only what a development could or might look like in future, and will also inform a detailed set of proposals once a development partner is in place.
We know that there is lots of public interest in this element of the plans for the Flaxmill Maltings regeneration project, so we have provided answers to the most frequently asked questions below:
Frequently asked questions
Historic England owns the freehold for Shrewsbury Flaxmill Maltings and the undeveloped brownfield land surrounding these eight historic listed buildings.
There is currently no housing development partner in place and we are not yet actively seeking one.
In 2011 Outline Planning and Listed Building Consent for the whole of the Shrewsbury Flaxmill Maltings site, including the historic buildings, was granted.
Outline planning consent seeks to establish whether the scale and nature of a proposed development would be acceptable to the local planning authority, before a fully detailed proposal is put forward.
Outline planning consent for housing on the undeveloped brownfield areas of the site to the north and east of the Main Mill, including the Apprentice House, was granted in 2011, and it is now time to renew this consent.
This renewed consent is intended to provide a baseline for the site's capacity, showing only what it could or might look like in future, and informing a detailed set of proposals once a development partner is in place.
As per the 2011 outline planning consent, the renewed submission is for 120 residential units in total. There is also allowance for a small amount of commercial space. This includes 1 and 15 Haughmond Square. Both are now in use as take-away food premises with residential accommodation above, and are in private ownership. It is aspired that these remain in commercial use, with commercial space at ground floor and living accommodation above.
The reference number for the planning application is: 20/05065/OUT. For full details please visit Shropshire Council's website to view the planning application.
For the Main Mill and Kiln which are currently being restored, detailed planning and listed building consent were obtained in November 2016 for the repair and re-use of these historic buildings as workspace, a visitor attraction and café, with work on this part of the site now nearing completion.
Derelict for many years, Historic England is now working with partners to save and restore this remarkable piece of Shrewsbury's history, and make it a place that everyone can be proud to live, work, visit and play in.
It has always been the plan to regenerate the brownfield land around the historic buildings and make the most of the historic frontage of the Main Mill which sits alongside the line of the former Shrewsbury and Newport canal.
The 20th century industrial and commercial units that sprang up on the front of the site replaced the historic workers' housing that occupied the Flaxmill Maltings site on the land between the former canal and Spring Gardens, so we are putting this land back to its former use.
The outline planning consent proposes that housing is built in alignment to the tow path, to reinforce the canal as the site's principle landscape space, and reinstate housing where it always was historically. The renewed plan places houses back from the main road whilst retaining the visibility of the skyline and upper floors of the Main Mill as viewed from Spring Gardens.
The magnificent views from Marshalls Court and St Michaels Street junction and along Spring Gardens will be retained.
Outline consent shows only what future housing could or might look like, actual housing designs will follow when a developer is in place.
Our key partner, Shropshire Council, has been following Government policy and guidelines in setting its ambitions for new housing in the county. This prioritises existing urban areas especially brownfield sites. The aim is to satisfy current and future housing needs, including key workers, while stimulating regeneration and sustainable economic growth. Shrewsbury Flaxmill Maltings is well placed to contribute to those aims while giving a boost to community wide regeneration as identified in the Shrewsbury Big Town Plan.
A carefully prepared Design and Access statement will be a prerequisite for any future detailed planning application. This will include a rigorous travel plan encompassing the whole site and emphasising means of facilitating Active Travel. The site is very well served by public transport and Shropshire Council is putting in place changes to its Park and Ride with a stop at Shrewsbury Flaxmill Maltings providing access to and from town and a variety of other key destinations.
The new build element is an intrinsic part of the delivery of regeneration of the site as a whole, and any profits arising from the sale of the land to a developer will be ring fenced and re-invested by Historic England in the repair and rescue of the remaining historic buildings at risk at Shrewsbury Flaxmill Maltings.
A date will not be known until a development partner is in place.
The developer will then need to apply for full planning consent, with detailed designs and plans. These will be submitted in line with guidelines imposed by Historic England on transfer of the land. This will be subject to an extensive consultation process.
It is only when a development partner is in place that actual drawings will exist. The developer would produce a detailed set of designs and plans.
The illustrations shown in the 2020 Design and Access Statement are indicative rather than actual.
Historic England will only sell the land to a developer that supports the vision for Shrewsbury Flaxmill Maltings.
The exact type of housing will not be known until a development partner is in place and this developer will need to take into account relevant local plans and guidelines when designing the scheme.
Historic England will be looking to appoint a developer with high standards in relation to their approach to well-designed, sustainable and environmentally friendly housing, which is compatible with the international importance of the overall site.
We will be seeking a development partner committed to achieving significant carbon embodied energy reduction (65%) which means that energy used to make the buildings is minimised and that where possible building materials are recycled.
We will also be looking for a partner who will use low carbon heating systems and incorporate renewable energy on-site.
The exact type of housing will not be known until a development partner is in place.
Although the illustrative scheme shows a mix of conventionally occupied houses and apartments, it is considered that other housing types such as sheltered housing, retirement homes, student residences, co-housing and other typologies would also be suitable, as part of a development consistent with the scale and amount illustrated In the renewal of the 2020 Outline Planning Consent.
No. The line of the old Shrewsbury and Newport Canal will be preserved and become an open landscaped corridor through the site. The work on restoring the line of the canal and the landscape is already consented, and works are underway, with completion due by autumn 2021.
As part of the current Main Mill and Kiln restoration there will be a pedestrian and cycle route installed along the line of the former tow path and a green corridor of low level shrubs and grasses over the footprint of the canal that runs in front of these two buildings.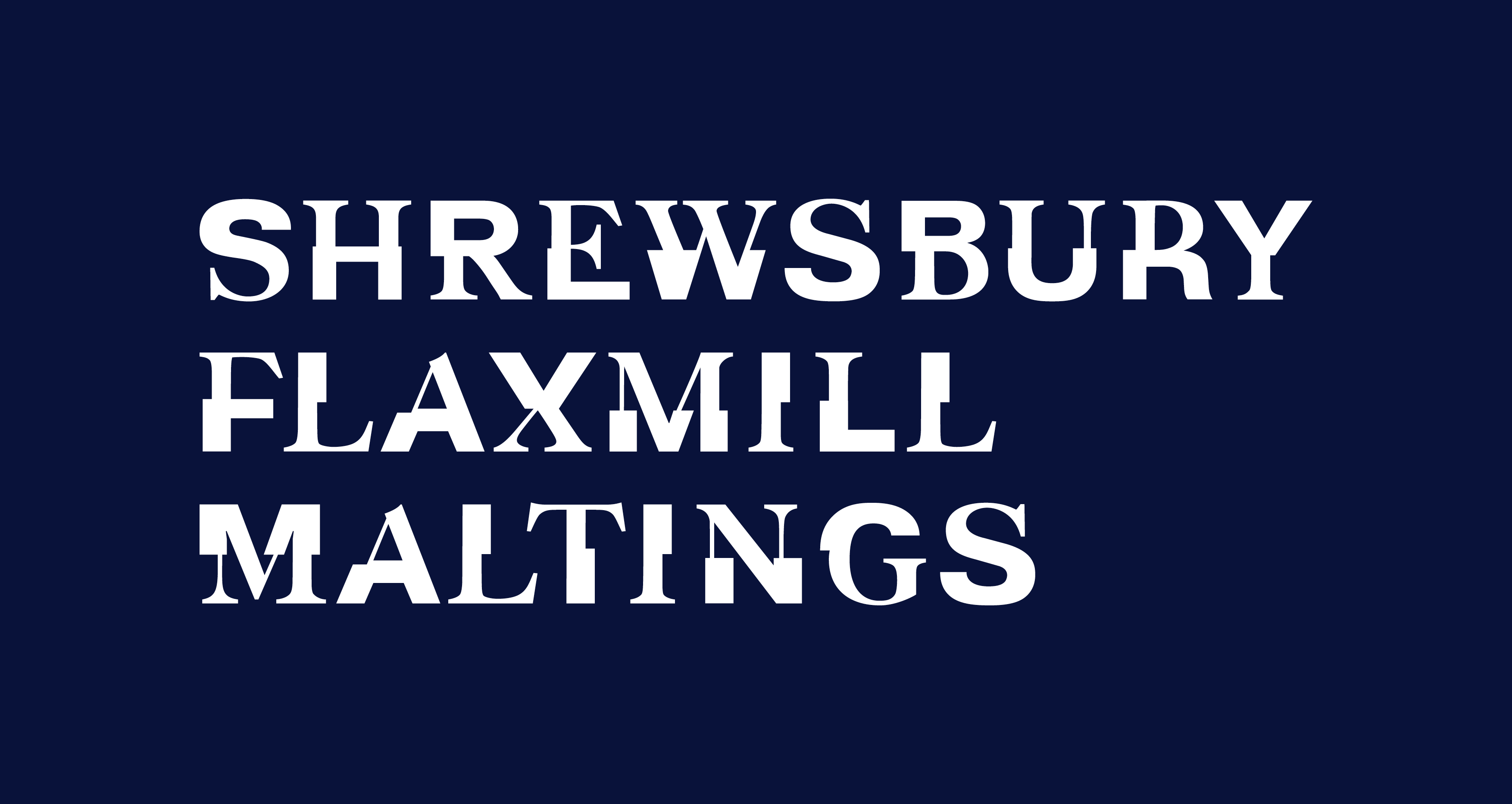 Supported by