Time Capsule at Shrewsbury Flaxmill Maltings
A handmade brick, artwork, letters and poems by local children, an old roof slate, and a wooden cut-out of the Main Mill and Kiln covered in National lottery tickets have been placed into a time capsule at Shrewsbury Flaxmill Maltings.
A cast iron ship's safe dating back to 1790, and forged locally in Coalbrookdale, was chosen as the time capsule, which will be placed in the eaves of the newly renovated roof of the Main Mill for the next 100 years.
To celebrate the closing of the time capsule, a ceremony hosted by Historic England and the Friends of the Flaxmill Maltings, took place on site, in the bright and spacious Dye House with dozens of children from Shrewsbury primary schools as guests of honour. The project partners, funders, construction partners and students from Martin Wilson School, Shrewsbury Cathedral Catholic Primary School and Sundorne Infant School placed items they had created or donated into the capsule, before it was sealed for the next century.
Before the capsule was closed, guests heard a poem about the different stages of life of the Flaxmill Maltings, written by the year 6 students at the Cathedral School and read by two members of the class, Zara Gough and James Penney.
The Flaxmill through time

There is steam from machines,
And churning can be heard.
There are people working hard,
From which products spur.
From flax to maltings they transferred.

There is no steam from machines,
And no churning can be heard.
There is no glass in the windows,
Haunted by bat and bird.
Only layers upon layers of rust and dirt.

There are children playing having fun,
And laughter can be heard.
There is history and knowledge,
We now get to preserve.
To lose this would have been absurd.

Year 6 Shrewsbury Cathedral Catholic School
Along with several other children, they received commendation certificates at the event.
Art and creative writing competition winners, Abigail Robinson and Sam Poston from Martin Wilson School and Abby Peake and Lyla O'Brien from Sundorne Infant School, also received certificates and prizes.
I am writing this letter for your time capsule. I like going to Haughmond Abbey with my dog Daisy. I like going and exploring forests and finding mini beasts especially at Haughmond Hill. I like having fun with my family. I like playing football in my garden with mum, dad and my brother Dylan. I like life!

Yours sincerely
Lyla
Lyla O'Brien, Age 6, Sundorne Infants School<br> Monday 25 June 2018
Contributions to the time capsule included:
A photo of the Historic England team working on the Shrewsbury Flaxmill Maltings restoration project
Examples of art and textile work provided by the Friends of the Flaxmill Maltings, along with testimonies from several of their volunteers about their involvement with the site over the years
A wooden cut-out of the Main Mill and Kiln, covered in used National Lottery tickets, commissioned by Historic England as a thank you to National Lottery players, and the National Lottery Heritage Fund
A hand-thrown brick made by Shrewsbury College students at a heritage skills event run by Northcot Brick Ltd - the providers of the 'great bricks' needed for the restoration works
A letter from the Leader of Shropshire Council, Cllr Peter Nutting, describing Shrewsbury's exciting regeneration plans and the Flaxmill Maltings's place within these
Statements and documents from some of the funders of the restoration project, including The Pilgrim Trust, The Wolfson Foundation and the Andrew Lloyd Webber Foundation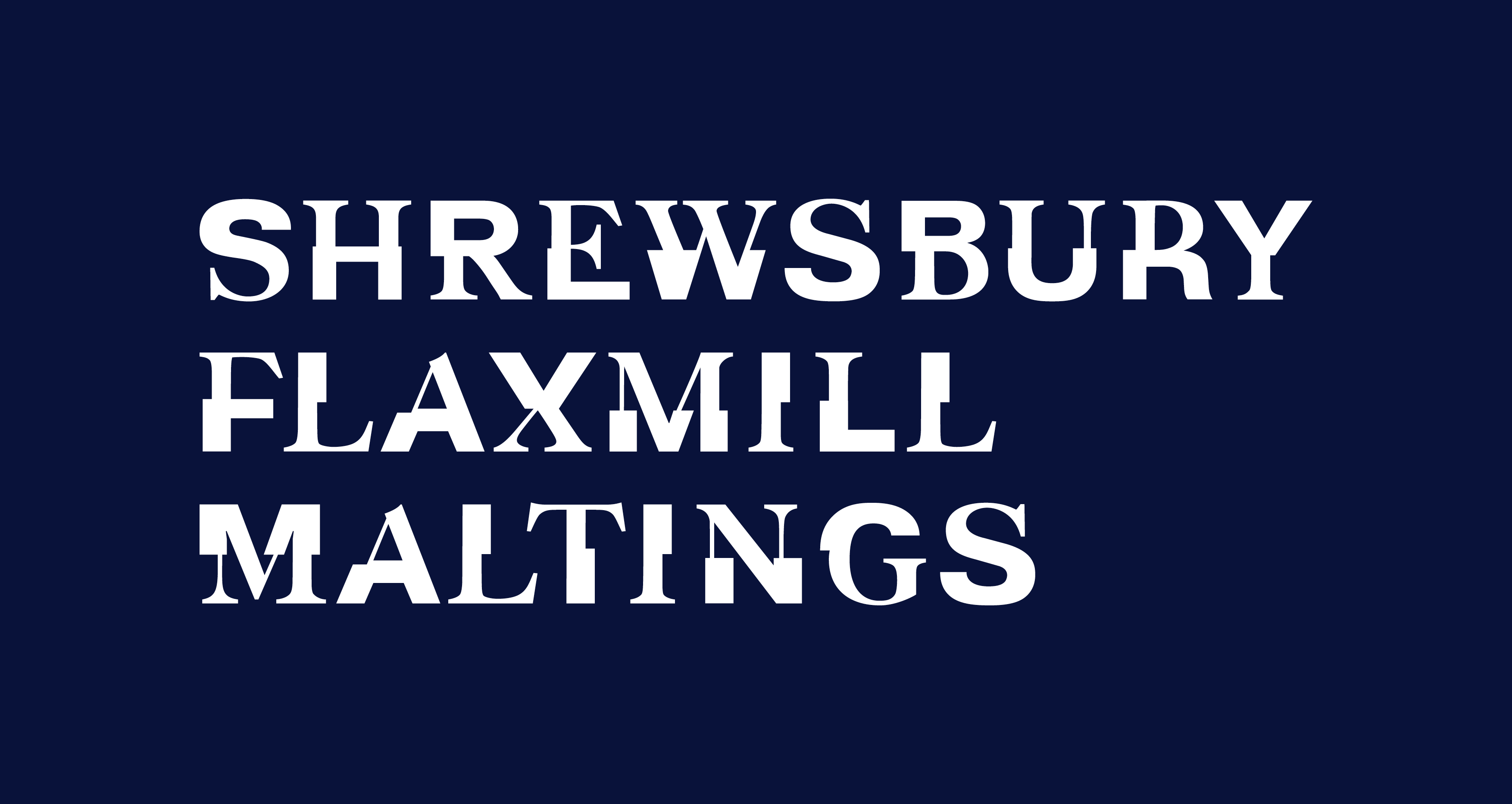 Supported by